New CEX Listing
The moment we've all been waiting for is here!
$CREDI has officially landed on BitMart's trading platform!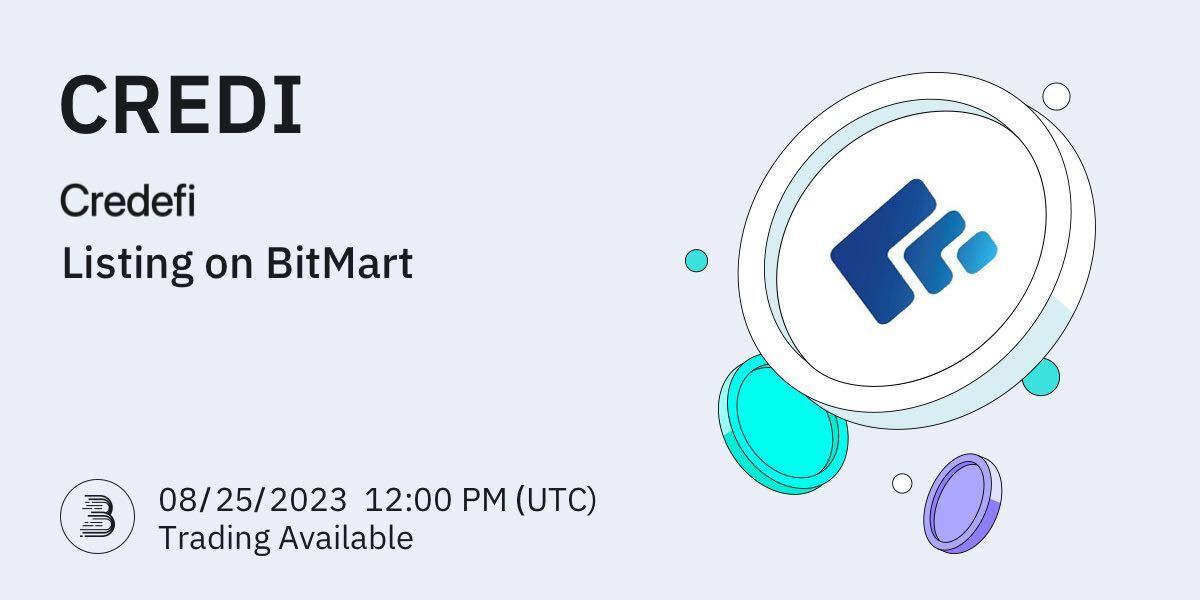 Opportunities don't come to you, you create them!
Don't miss your chance to be a part of this revolutionary journey.
Secure your tokens now and experience the future of finance firsthand!
We are excited to announce a Welcome Party event where we will be giving away a whopping 4,675,000 CREDI (equivalent to $17,000 USDT)!
🔍 Detail: https://support.bitmart.com/hc/en-us/articles/18258248741531
💎 Buy Now: https://www.bitmart.com/trade/en-US?layout=basic&symbol=CREDI_USDT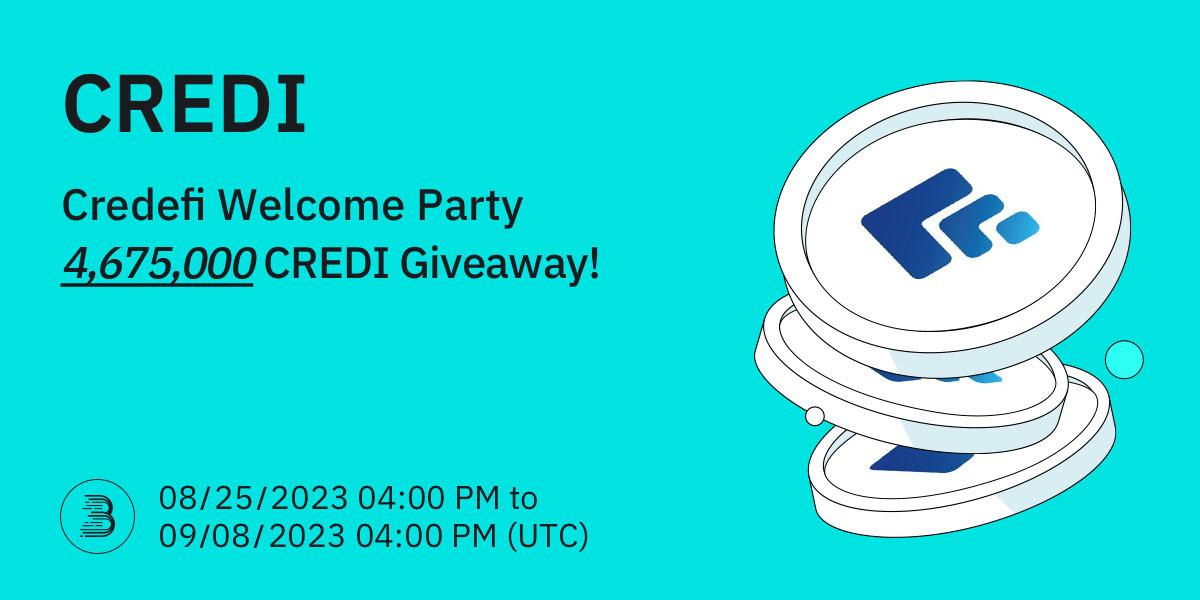 Campaign Period: 08/25/2023 4:00 PM to 09/08/2023 4:00 PM (UTC)
1. CREDI Welcome Bonus - 550,000 CREDI Giveaway!
During the campaign period, the first 200 new users who register on BitMart through an exclusive link and pass personal KYC can get 2750 CREDI each.
2. Buy & Earn - 1,375,000 CREDI Giveaway!
The first 500 users who buy greater than or equal to 27,500 CREDI will be eligible to receive 2,750 CREDI each.
3. Trading Competition - 2,750,000 CREDI Giveaway!
Users will be ranked in terms of the total CREDI volume traded on their BitMart account (including both buy and sell orders) on the CREDI trading pair (CREDI/USDT) during the competition period. Top 50 traders will be rewarded the following prizes:
4th-10th: 110,000 CREDI each
11th-20th: 55,000 CREDI each
21th-30th: 27,500 CREDI each
31th-50th: 12,375 CREDI each
👉 Trade & Win Now: CREDI/USDT